(Gaelic name meaning… Short Loch)
GEÀRRLOCH
Nestled in amongst glorious hills and sheltered by the surrounding coastline, Gairloch looks out towards the wild seas of the Minch. The town is spread along the edge of the bay, with the bustling harbour and requisite boat trips and fisherman in the south and the sleepy hubbub of shops, cafes and museum to the north.
You don't have to step far off the road here to be enveloped by the tremendous wilderness of the surrounding area. It is an area of stark beauty, the rocky coastline fractures out into the sea broken by little pockets of calm – gorgeous beaches, stretches of flower-studded machair and crystal clear seas.
Look out for feeding gannets - these birds make a quick splash as they dive into the sea for food… the very same food that might tempt a hungry whale or dolphin!
A bit about the site
Gairloch has good public transport links and we recommend a visit both to the harbour and the visitor information in the Gale Centre. Take a wander down the harbour, there is lots of information about the local wildlife, as well as cafe and shops.
Getting here
Local buses and to Inverness
Accessibility
Fully accessible
Wondrous creatures in the waters
Look out for
Harbour porpoises
Common dolphins
Bottlenose dolphins
Minke whales
Killer whales (orca)
Seals
Gannets
Skua
Fulmar

Gairloch is a mecca for wildlife lovers and the rugged and untouched coastline is great for beasties of all kinds, from the land, sea and skies. Jump in along the snorkel trail and see sea life up close. Be amazed by the speed and splash of hungry gannets dive-bombing the sea for fish. Watch in awe as dolphins leap or whales breach - Gairloch might just take your breath away!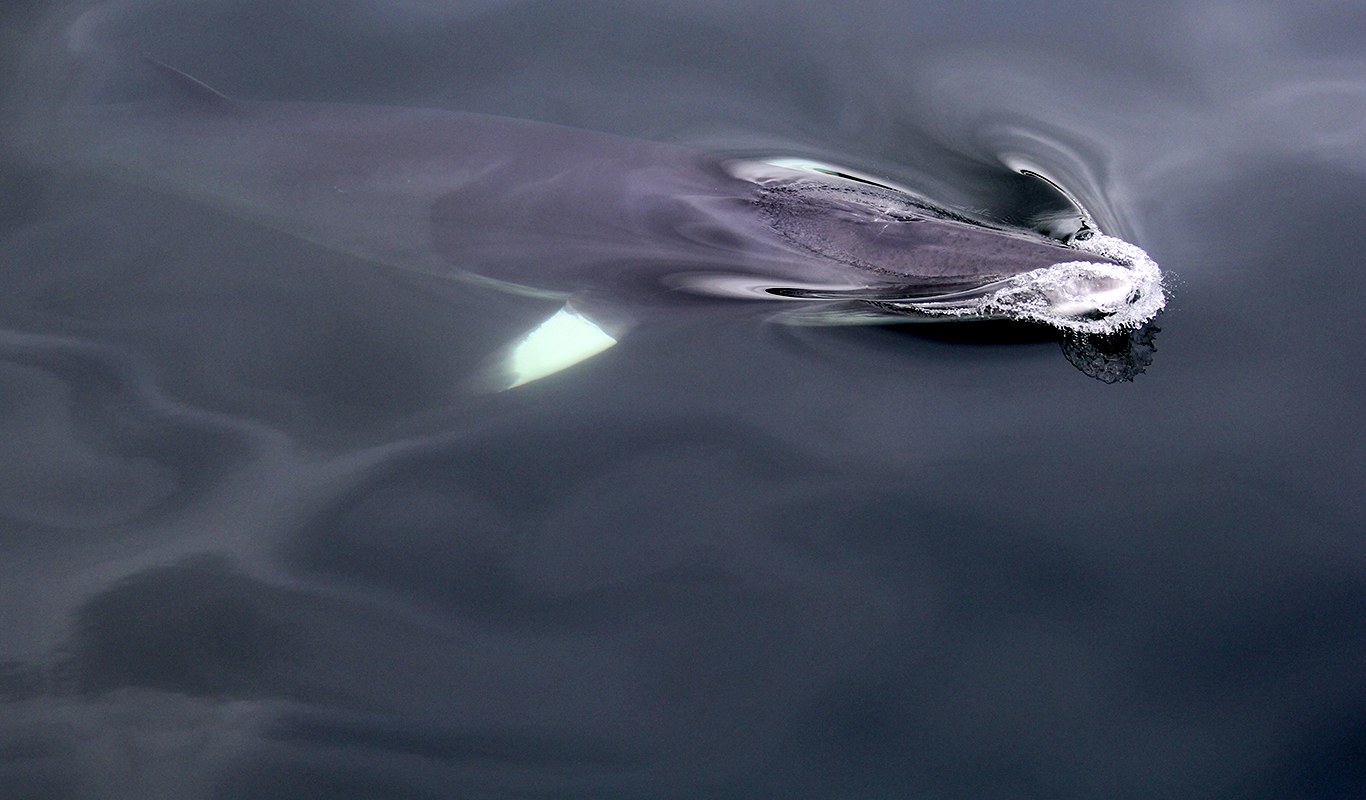 Gairloch was founded on the herring industry. For decades the whole community relied on these silvery fish until the herring populations collapsed in the 1970s. In 2018 scallop divers discover huge herring spawning grounds off Gairloch for the first time, sparking hopes that fish stocks might be recovering. This is not only good news for the herring, but it is also good news for minke whales who travel great distances each summer to munch on these very fish!