(Gaelic name meaning: The High Island)
An t-Eilean Àrd
Lamlash is a sheltered bay on the beautiful Isle of Arran, set in the busy waters of the Firth of Clyde. Visitors flock to Arran to see 'Scotland in miniature' with mountains in the north merging into verdant hills, then fertile fields as you travel south.
Nature is at the heart of Arran, and the surrounding seas are teeming with creatures. Porpoises can be spotted here all year round, and in the summer months basking sharks can be seen meandering through the waves.
Lamlash Bay looks out towards Holy Isle. These are protected seas with rare and special life to be found on the sea floor. Lamlash Bay is home to the Arran COAST marine conservation charity who have set up a great wee visitor centre. Pop into their Octopus Centre to uncover this incredible world beneath the waves, and meet the team working hard to protect our marine environment.
A bit about the site
The Octopus Centre provides a unique opportunity to connect to our seas, through interactive displays, including picture books and videos to watch. Taking centre stage is our catch and release marine tank, filled with creatures from Arran's seas. The Octopus Centre is situated at the end of Lamlash Green in the the tennis courts next to the Coastguard station. The nearest bus stop is about 100m away opposite Arran High School. If driving, there is public parking nearby at the end of Lamlash Green.
Getting here
Public transport links by bus from Brodick
Ferries to the mainland Ardrossan – Brodick
Accessibility
Fully accessible
The centre is 50m away from the car park
Wondrous creatures in the waters
Look out for
Basking sharks
Harbour porpoise
Bottlenose dolphin
Seals
Otters
Peregrine falcons Oystercatchers Eider ducks

As the second largest fish in the world, basking sharks can grow as big as ten meters long - a true mammoth of the seas. Basking sharks are gentle giants, as despite their intimidating size they feed on microscopic plants and animals called plankton. In fact most of the amazing animals you might spot along the Hebridean Whale Trail rely on plankton - from fish and birds to basking sharks and whales.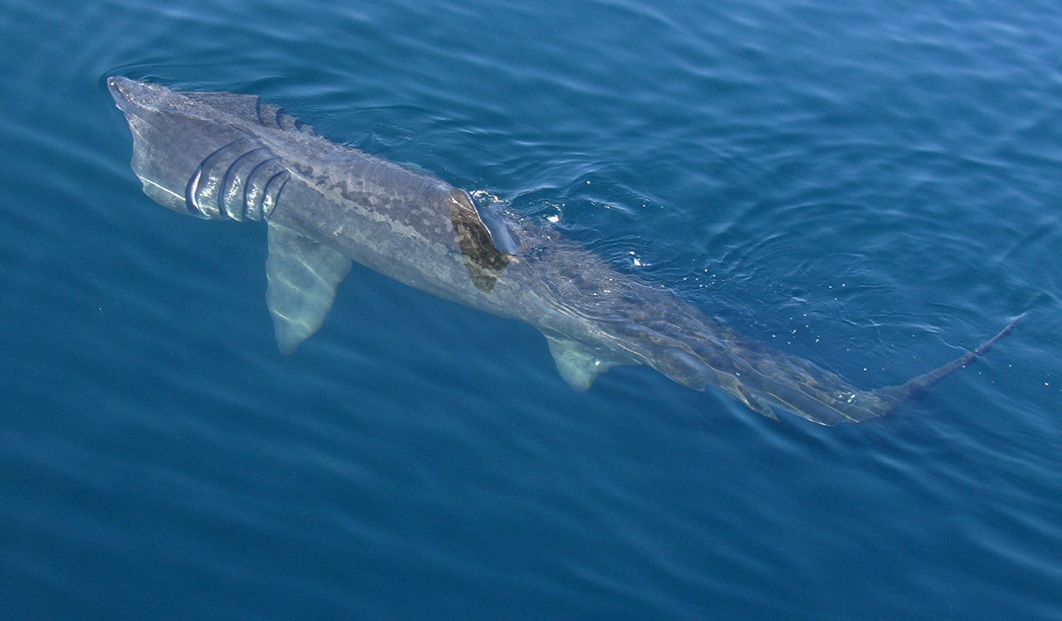 Basking sharks were once hunted in the Clyde as a valuable source of oil to be used in lamps or in industry. Around a quarter of a basking shark's total body weight is made up of their oily livers, which meant a lot of oil from just one of these massive sharks. The Clyde was home to Scotland's last basking shark fishery, which closed as recently as 1995.
Plankton image © Andy Tait